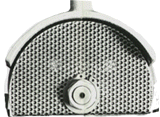 With Grid-Abrade Grinding disks you will cut your grinding time, increase productivity, prolong tool life and in turn save money. Our standard 6 inch grinding disk removes carbide 50 times faster than conventional grinding disks and is easily replaced with TBW's Fast X-Change Magnetic Mounting system.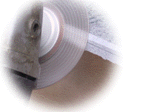 Vis-Abrade combines the performance from our superabrasive disks but goes one step further. While you are grinding you can actually see through the disk to the workpiece. Our disks are offered in a wide variety of sizes, grits and bonds, just ask us what disk is right for your application and see what you are missing with Vis-Abrade.







Our Grid-Abrade diamond files quickly and easily cut through the hardest and most abrasive materials for shaping and forming. Our file cuts in all directions and has two sides, one for rapid removal and one for smooth finishing. Grid-Abrade diamond files not only outperform conventional files 100 to 1, but can do the entire job with one tool, saving you time and money.



TBW offers a variety of hones, from the 2 sided hone mounted on a wood block, or in a magnetic holder. Quickly sharpen with one side and finish with the other. Our open structure performs better than any other conventional product in the marketplace. Sharpen your knives and tools with Grid-Abrade Hones.


For more information about TBW's grinding products please e-mail us your request.